20 Top Tips
The Unwritten Rules of Writing.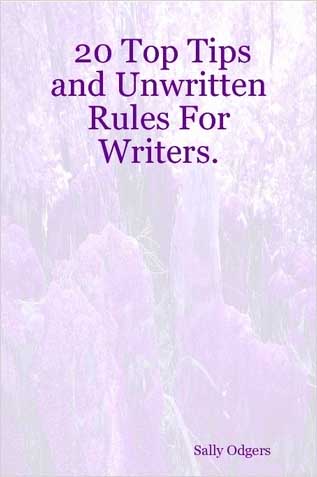 20 Top Tips isn't a writing course, as such, but a writers' survival guide. If you want to learn some trade secrets, unwritten rules and the most effective responses to some awkward writing situations, this is the resource for you.
This is a new edition of 20 Top Tips, first published in 2007. 20 Top Tips is available in paperback or PDF form from Here (payment by credit card or PayPal).
To buy it in PDF or MS Word doc form, see below.
To order the PDF or doc form, send an e-mail to sally@sallyodgers.com with "20 Top Tips" in the subject line. You can pay by Paypal, or by Australian Money Order or cheque. The price is $25.00 plus GST, and delivery is by e-mail. Be sure to specify which format you prefer.