SALLYO'S

 

E
-BOOKS
<![if !vml]>

<![endif]>
"It was not raining and the thunder was far away across the years."
(FOOL'S GOLD)
Fools' Gold (RFIWest) is a time-travel romance set partly in Sydney and partly on the goldfields of NSW. Check it out here
"I prefer to drink on my feet so I can judge the time to stop." (Matthias Gilchrist, FOOLS GOLD.)
<![if !vml]>

<![endif]>
          Suzo's scalp prickled and she shuddered. "But he's—"
          "Dead," said Tad hollowly. "I know that, you know that. The
question is, does he know that?" (NIGHT MUST ALWAYS COME.  
Night Must Always Come  (RFIWest) is a modern gothic, set in the Lake District of Tasmania.
"Damn it—I'm the sitting tenant in this body, he's just a squatter!"
(Tad Ashendon, NIGHT MUST ALWAYS COME.)  
<![if !vml]>

<![endif]>
"I've been seeing things you wouldn't believe..." Annabel Falmouth. (O'Connor's Last Stand.)
O'Connor's Last Stand  (RFIWest) is a ghost story/ thriller/romance, set in Outback Australia. 
"And here's me thinking if a man does right by his fellows he could sleep the sleep of the just at night and go gracefully into the light when his days are over." (Flynn O'Connor - O'Connor's Last Stand.)
<![if !vml]>
<![endif]>
"I do not know you. I do not wish to know you." (Garnet Perry to Jeremiah Gold, GOLD'S BRIDE ).
Gold's Bride (Mundania Press) is a historical romance/melodrama. Anything goes (not including the kitchen sink). And yet an American reviewer commented on its "realism"… Hmm – what must they think of us over there? You can buy it from Amazon, Fictionwise and check it out in more detail HERE. (Also available in paperback.)
'What am I bid for this woman?' called the man in a curiously exultant voice. He cracked the whip again. (GOLD'S BRIDE)
<![if !vml]>

<![endif]>
"Me, I'm all bad. Rotten to the pips." (Sam Cool, SHAKEDOWN)
Shakedown (DiskUs Publishers) is a YA caper novel – one of the very few books I've ever written with an amoral protagonist. You can find it at the publishing site HERE
<![if !vml]>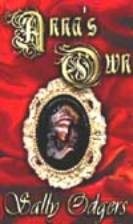 <![endif]>
<![if !vml]>

<![endif]>
Anna's Own (New Concept Publishing) was print-published in 1995. This is the e-book edition. It's a historical saga set partly in London and partly in 19th Century Van Diemens Land.
"If you can't have a castle, then you must be satisfied with a cottage – and be grateful if the roof doesn't leak. There! Remember that and you'll never want for comfort." (Anna Kelly, ANNA'S OWN.)
<![if !vml]>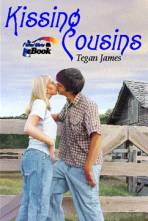 <![endif]>
Housework had the habit of stretching, amoebae-like, yeast-like, to fill all available space. Nature abhored a vacuum. (KISSING COUSINS)
Kissing Cousins (The Fiction Works) is a comedy romance set in Melbourne and the highlands of Tasmania.  Buy it at Fictionwise.
"You can't write off half the human race just because they think with their balls." (Kim Anderson, "KISSING COUSINS.)
http://www.fictionworks.com/ekissingcousins.htm
Background – "Under the Gumtree" by Sallyo's Backgrounds