Jack Russell starring in DOG DEN MYSTERY!
Jack Russell: the detective with a nose for crime. When someone steals an old boot, Jack doesnít care. Then someone steals his squeaker bone. And his blanket. And Redís ball. Now Jack DOES care. But who is the thief of Doggeroo? How will Jack solve the case of Ö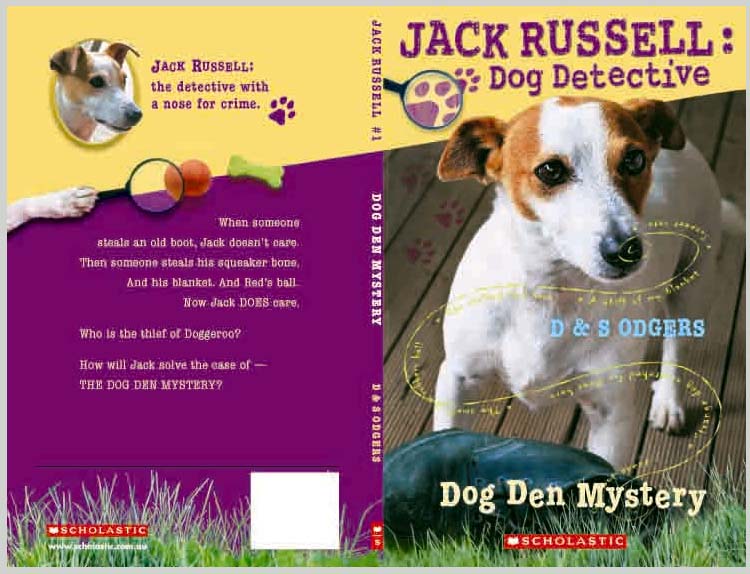 THE DOG DEN MYSTERY?
And look out for Jack's next adventure - The Phantom Mudder