KNIGHT PROTECTOR. (The Reluctant Knight Book 2)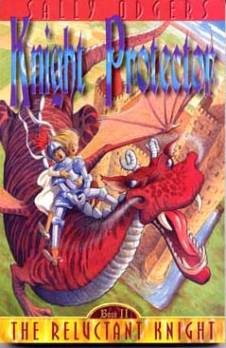 Someone is out to get the Princess of Braveria, and it's Simon's job to protect her. If she'll let him. All the knights and dragons are spoiling for a fight, so it's up to Simon to save the world. Again.
'…a winning mix of fantasy, danger and downright silliness…'
(Sally Murphy, from www.aussiereviews.com)
KNIGHT PROTECTOR is the second book of the Reluctant Knight trilogy.
Published by Koala Books in early 2003.
ISBN 0 8646 1465 9
Ask for it in your local bookshop, or check out this page for on-line stockists.
Check out other titles with castles and palaces. Check out other titles with dragons.