HOME Dogs Jack's Words Jack Russell - Dog Detective
DOG FRIENDS.
The dogs on this page are the canine friends of people I've met (or e-met!) If your dog would like to appear on this page, e-mail me a small Jpeg with the dog's name and state/territory/country of residence. The address is sodgers@iinet.net.au .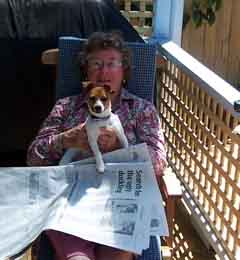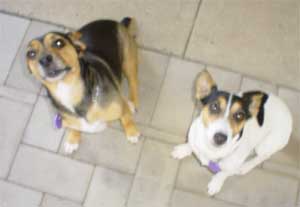 Pip JR with Shirley - Victoria. Ellie and Stumpy - half sisters from Queensland. Kipper Holland - Tasmania.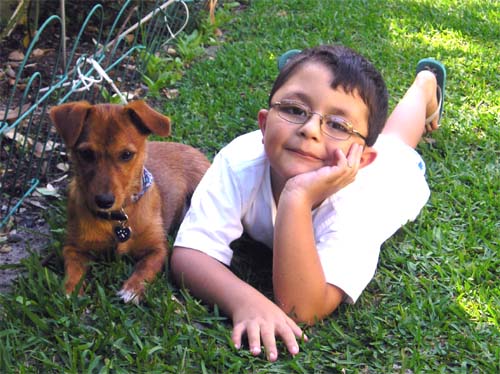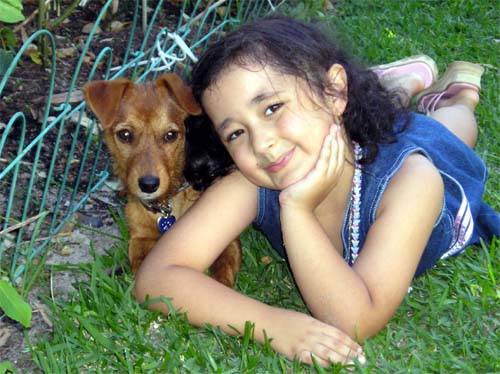 The very handsome Oliver, a JR / Australian terrier cross with his friends Andrew and Vanessa. Oliver is from Sydney.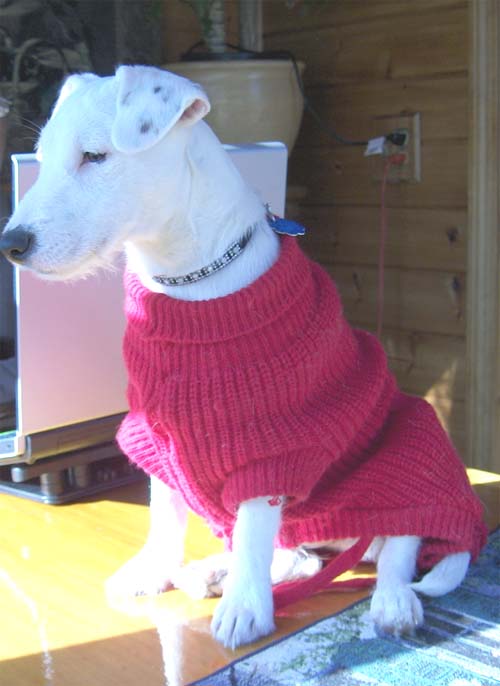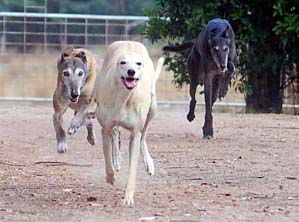 Eddie - a white JR with spots on his ears. Honey (centre) and Nero, photographed by their friend Bea.
Visit them at GREYTAILS GALLERIES
KYNDA the lovely Labradoodle has her own page.