ACE ODGERS AND KIPPER HOLLAND (last changed February 26th, 2007.)
Our beloved Ace left us when her pups were just over a year old. She was 5 1/2, and has left a huge hole in our lives. She was such a character, and we loved her very much.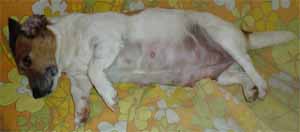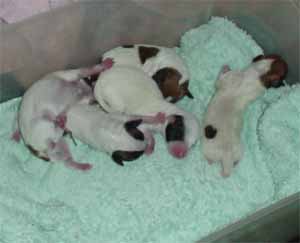 Five healthy pups born on February 8, 2006. Scroll down to see them grow up!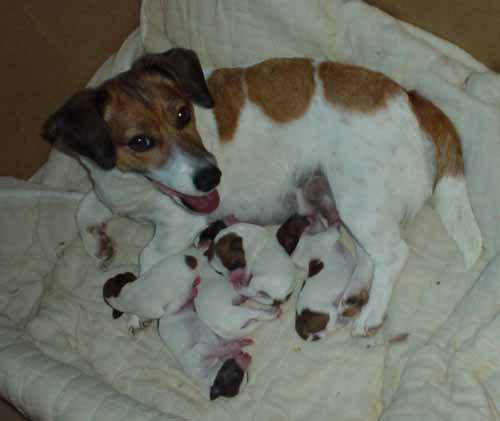 WHO LOOKS LIKE WHOM? (CLICK TO SEE...)
ACE AND PUPS FEBRUARY 11TH, 13TH, 15th.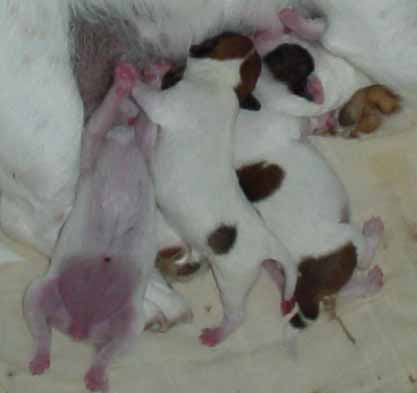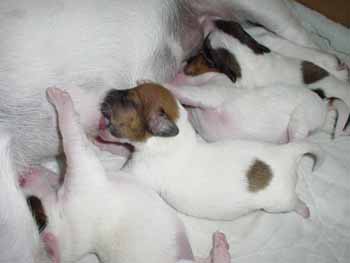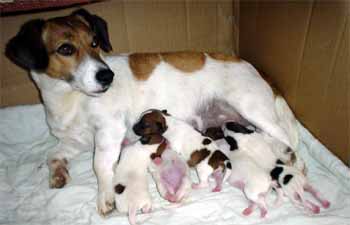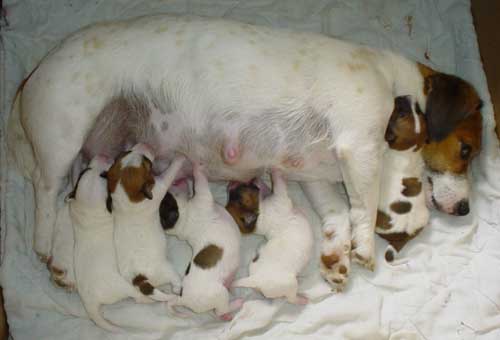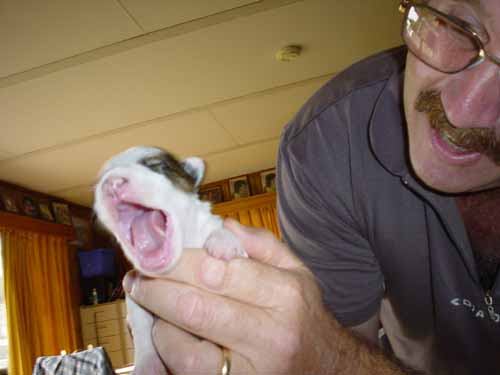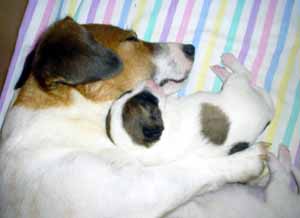 Jackie with Darrel - 9 days. Ace with Wednesday - 13 days.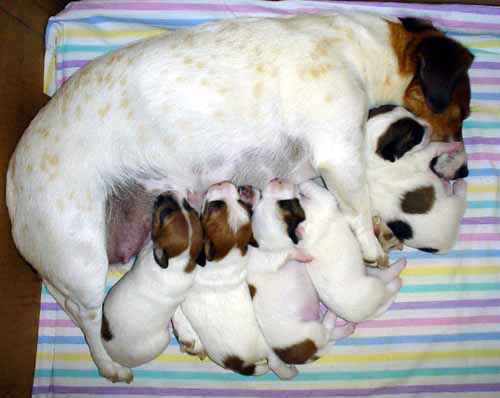 ...
Ace with pups 13 days, Feb 21. Pups March 1, 3 weeks old.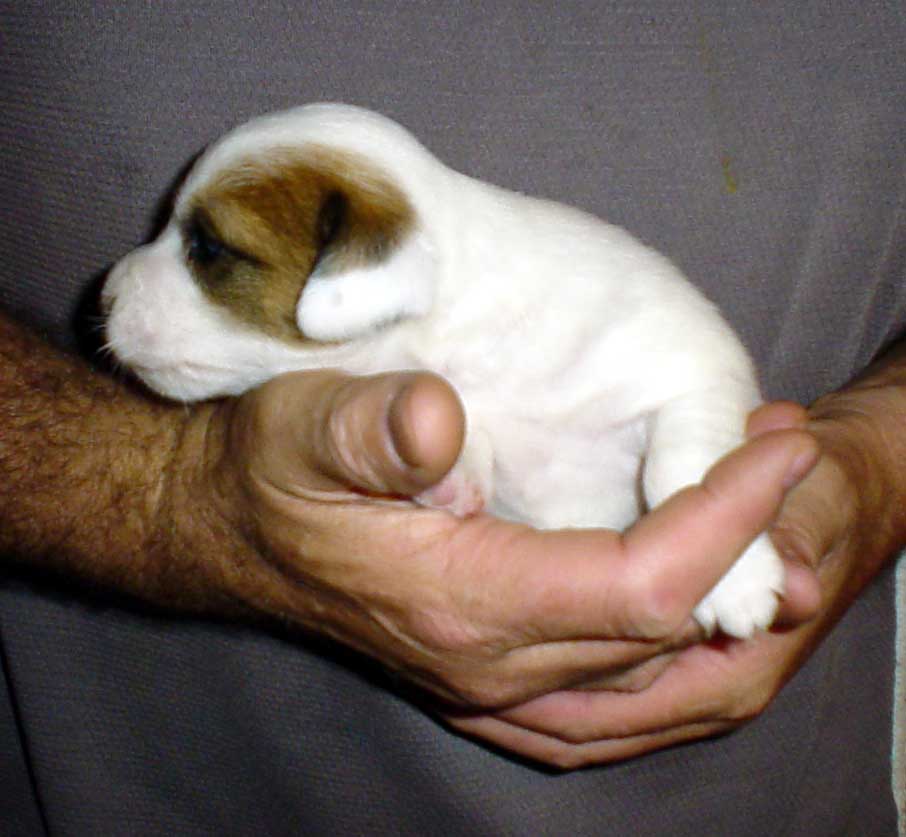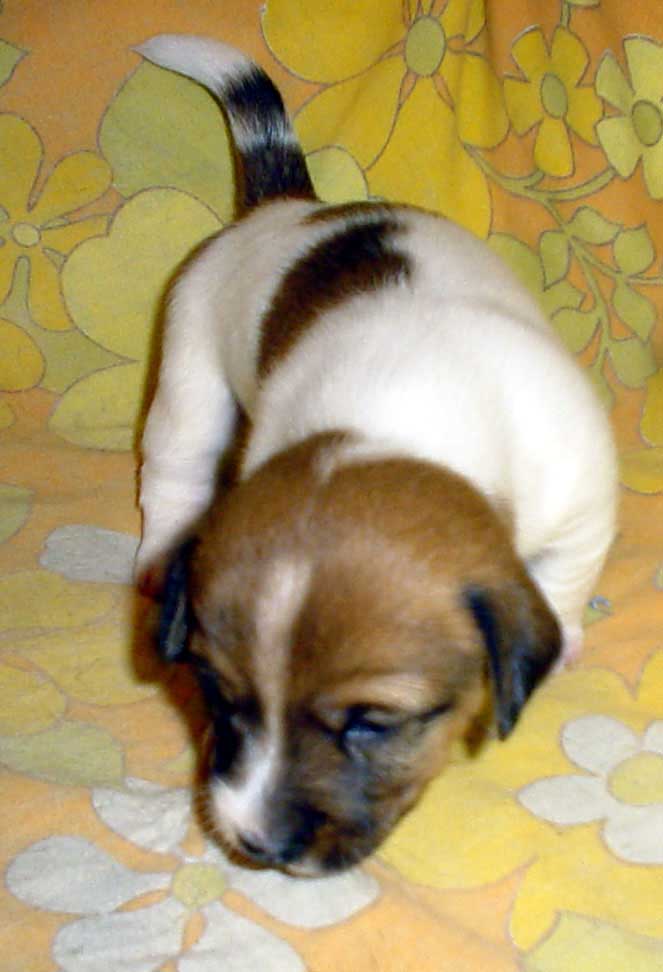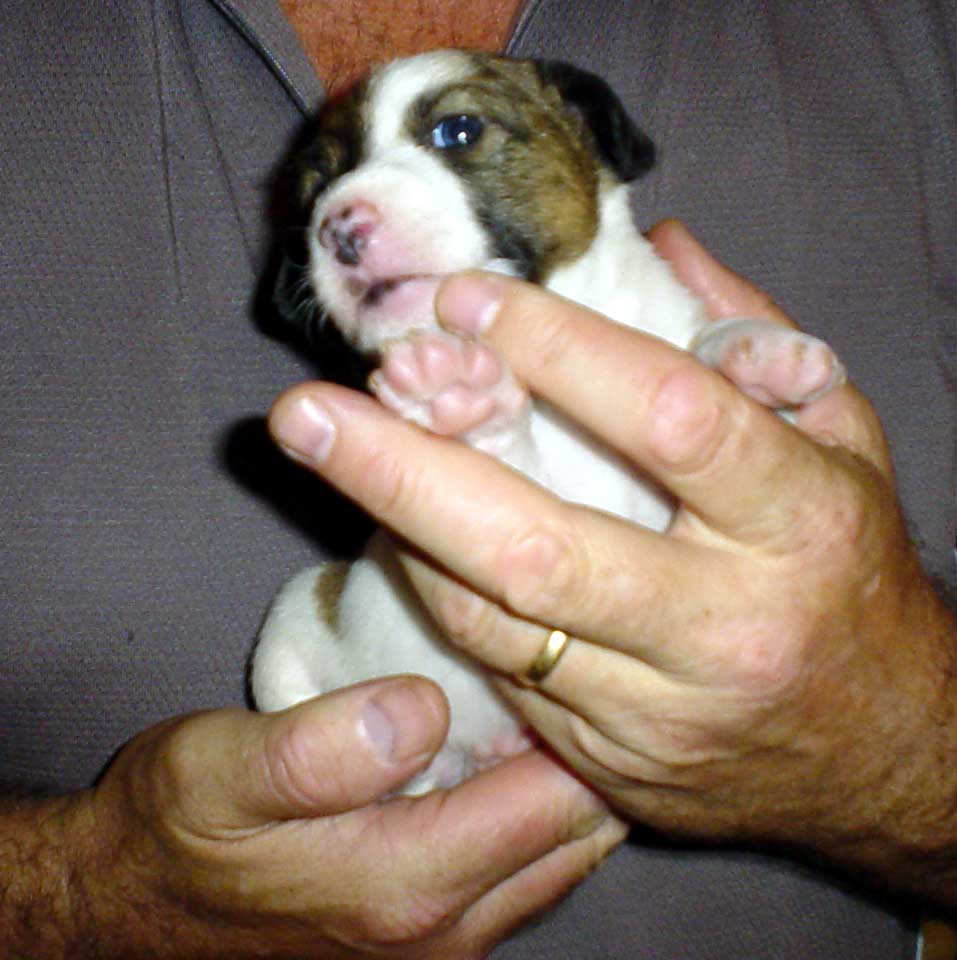 Jackie, Trump, Wednesday - 3 weeks old.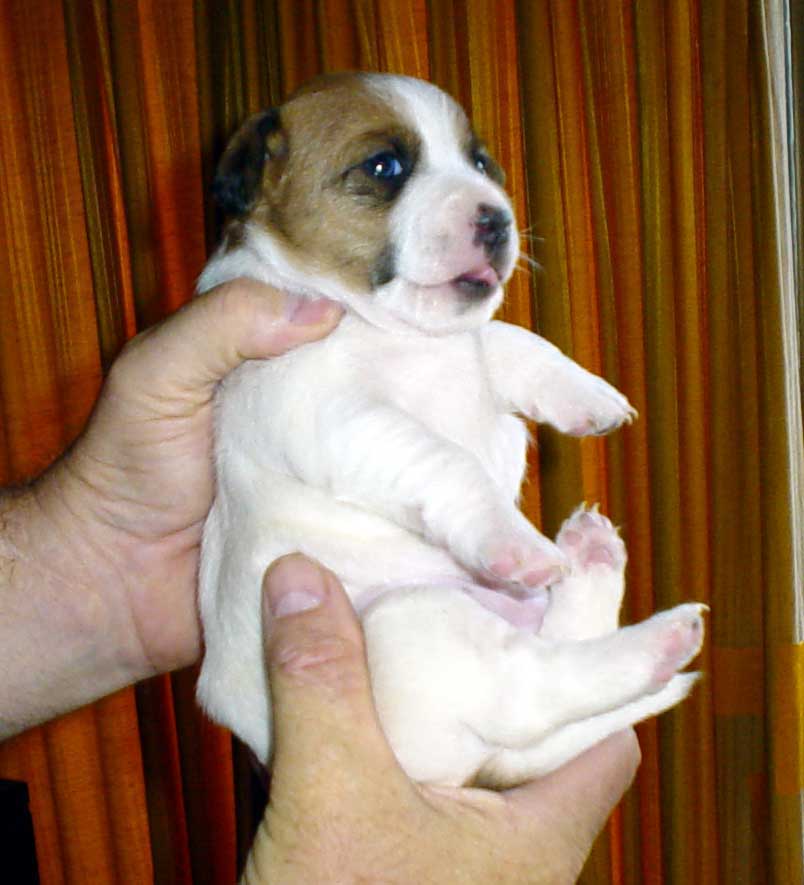 Jeanie - 3 weeks. Ace and pups March 2.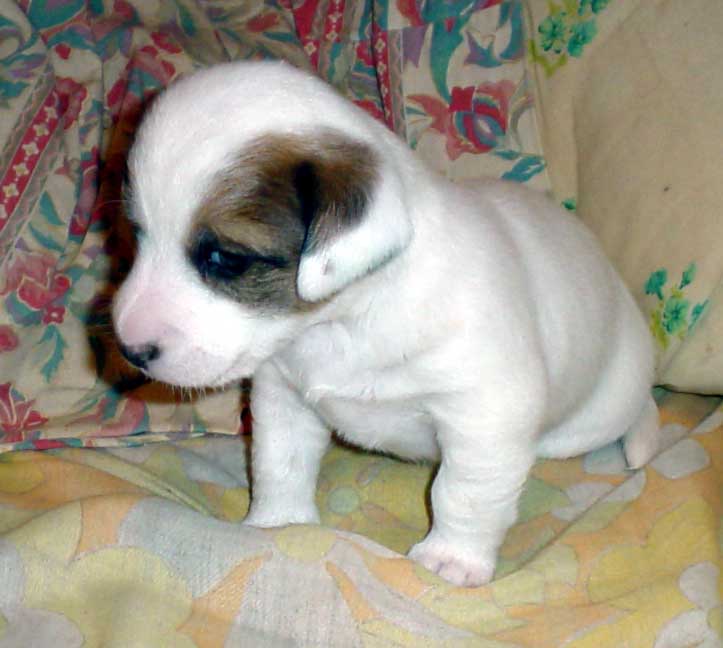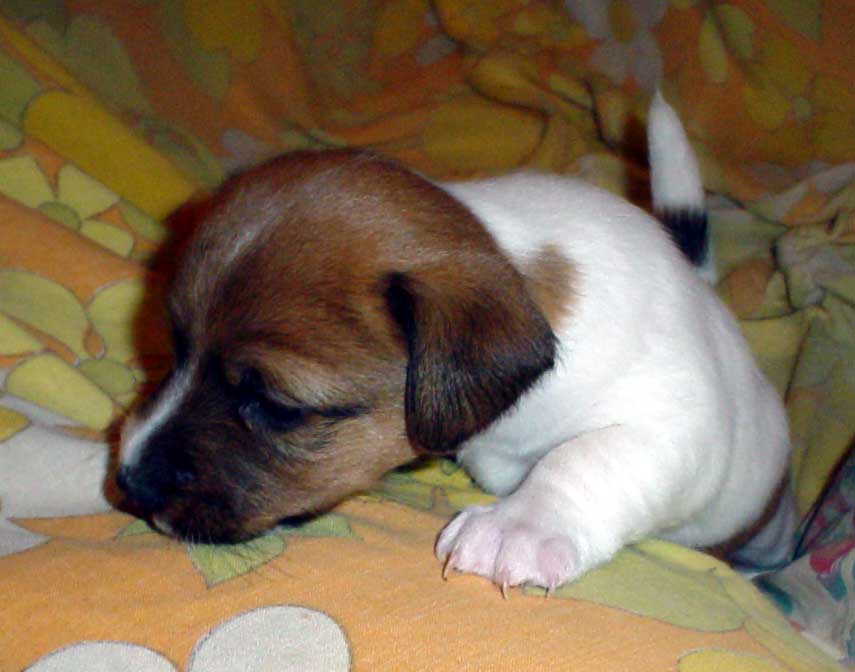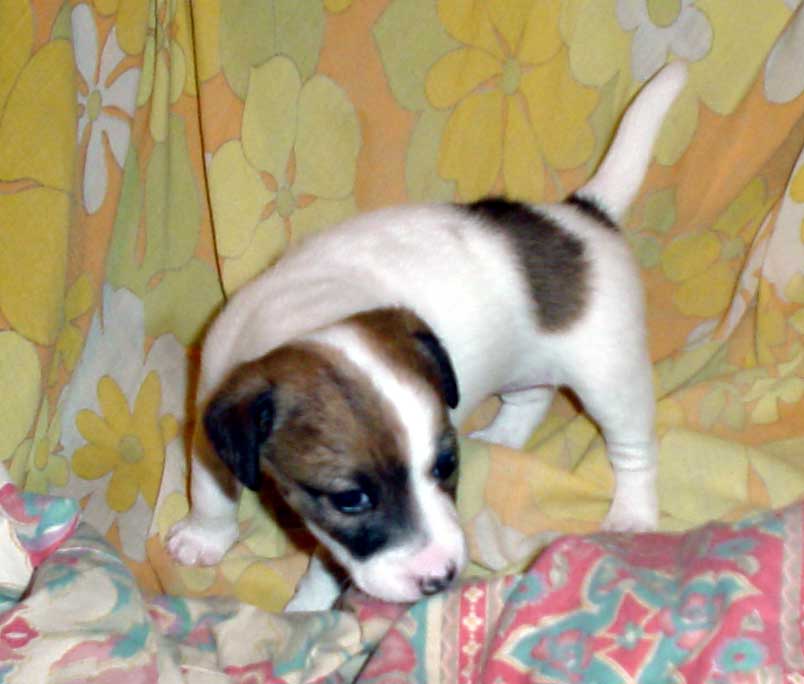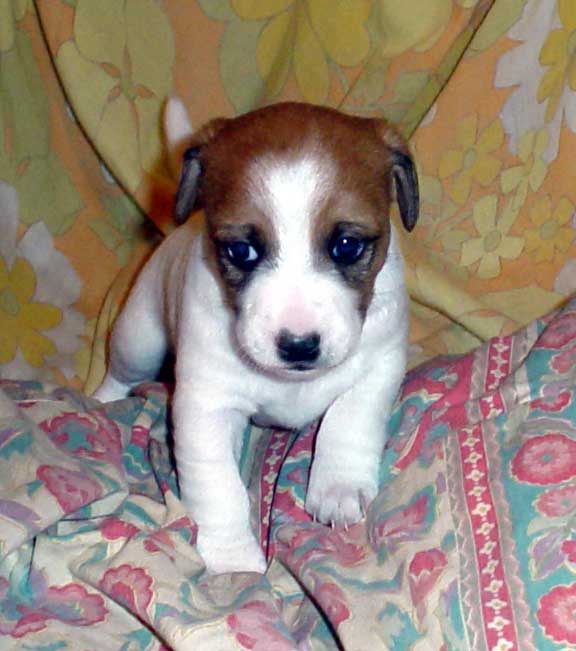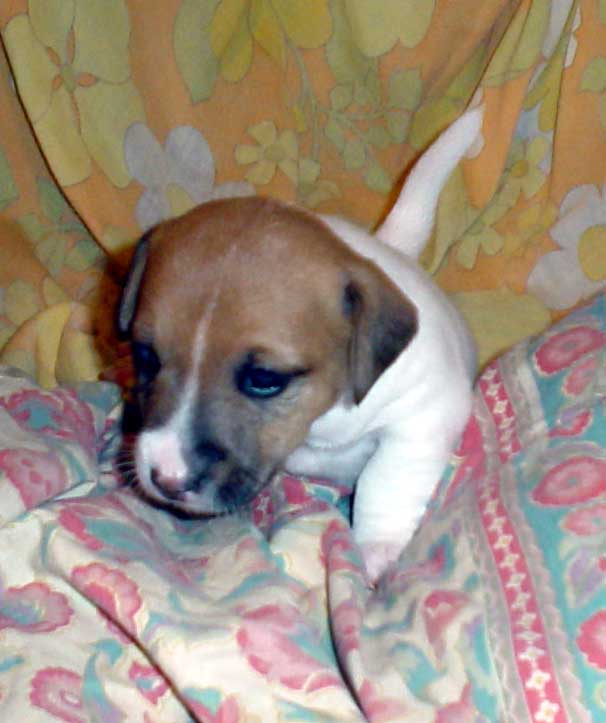 Pups at 4 weeks.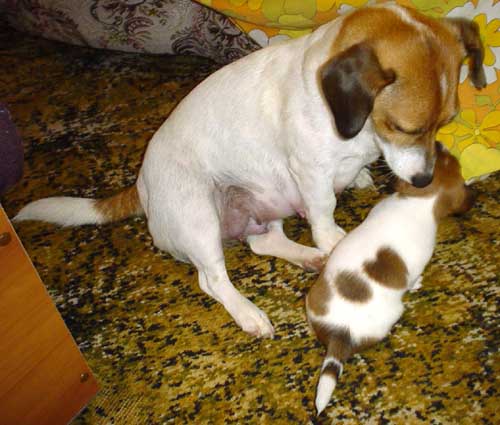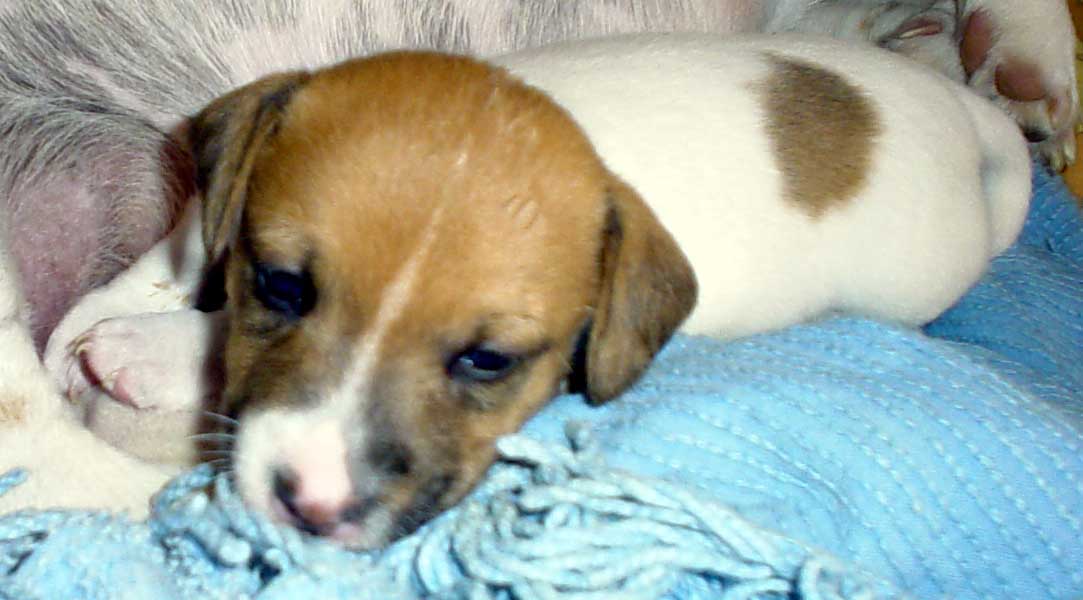 BELOW - pups at 5 weeks, in age-order.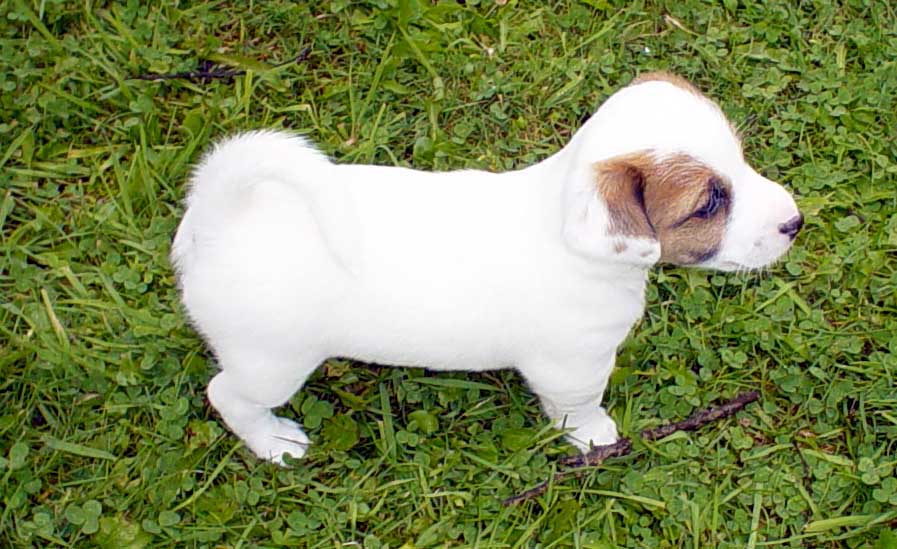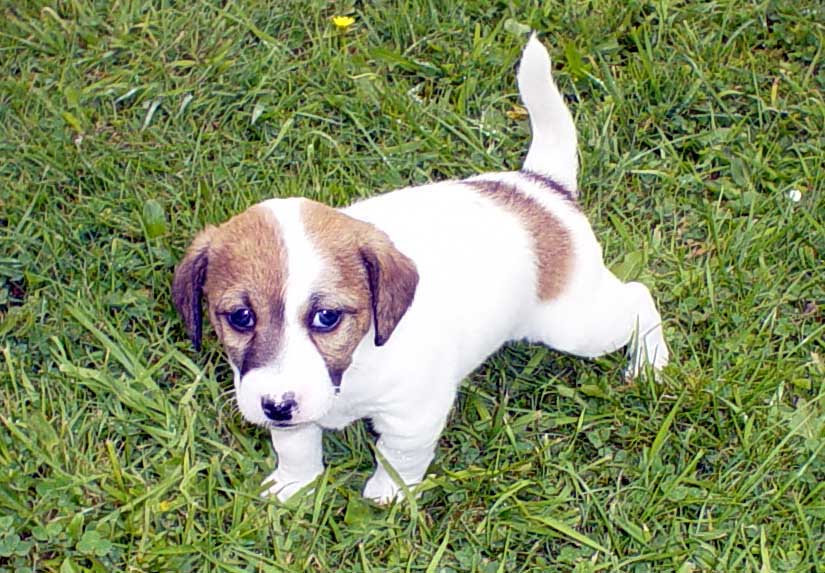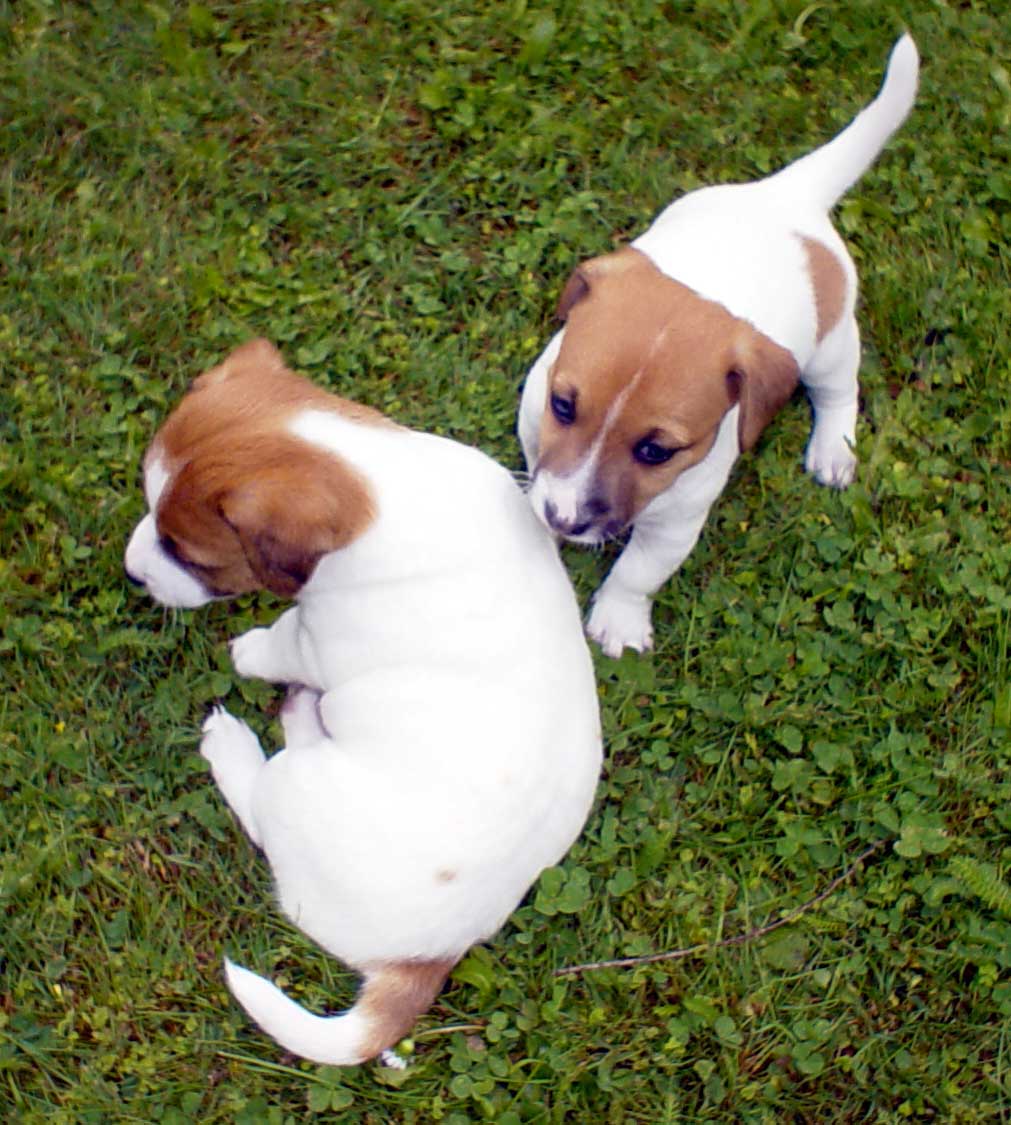 Below at 6 weeks!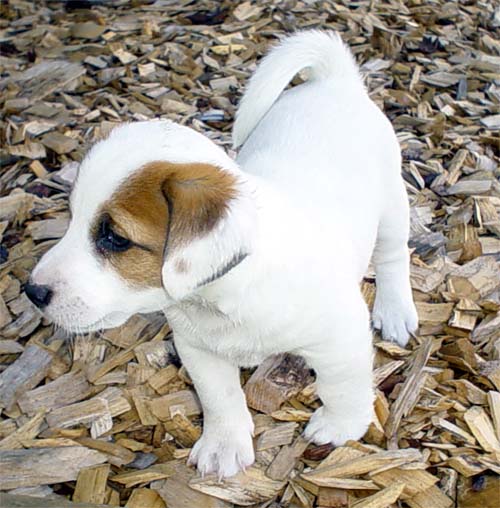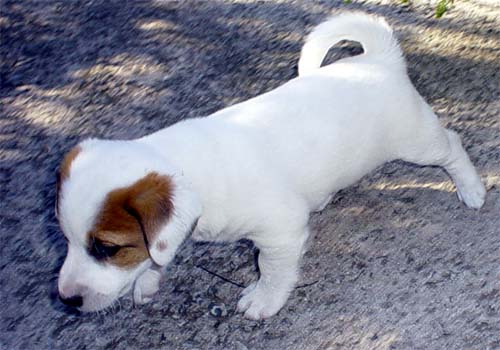 Jackie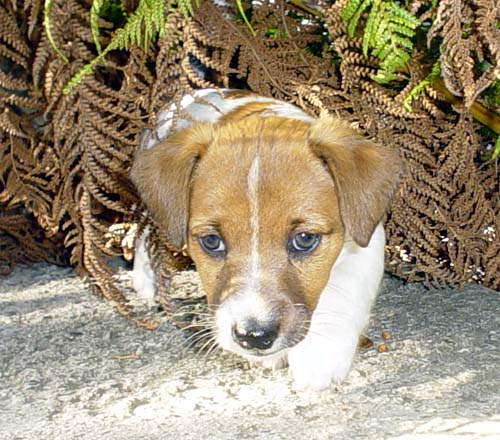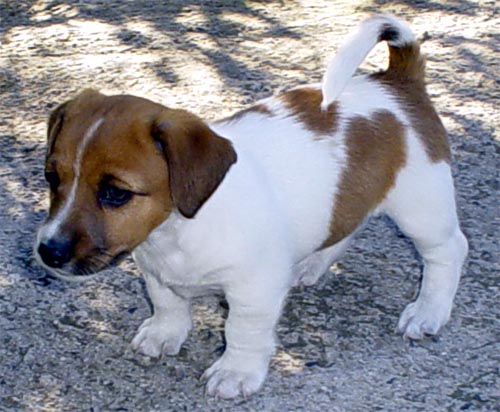 Trump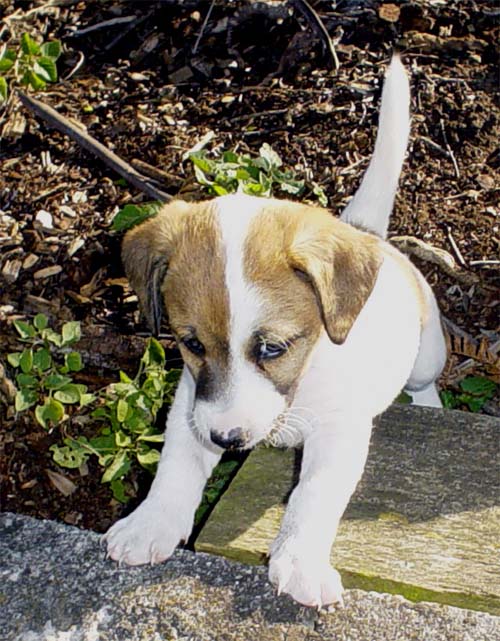 Wednesday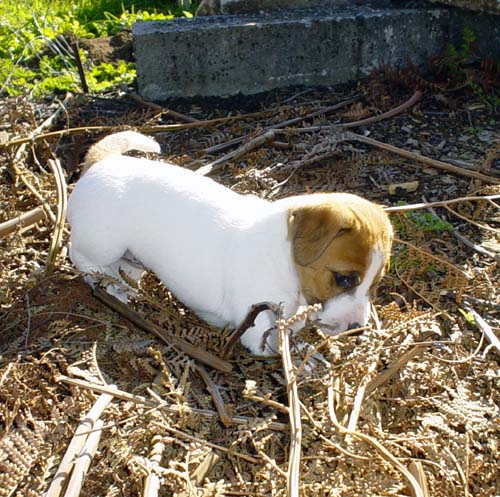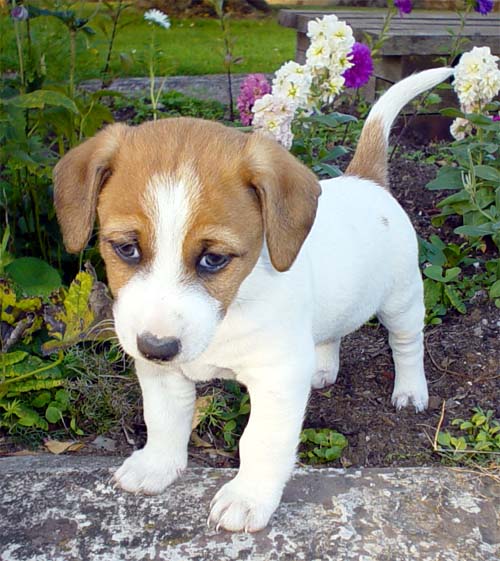 Jeanie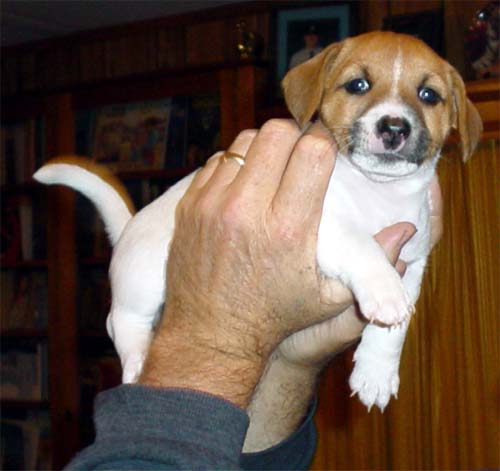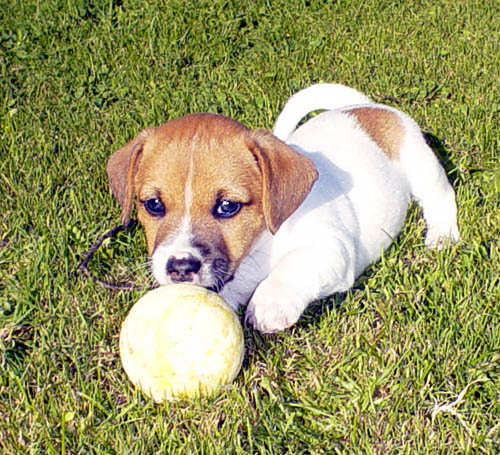 Preacher NEXT PAGE