CANDLE IRON

Winner of the 2001 Aurealis Award for Best long Fiction (Children's).
Candle Iron also made the WAYBRA list (older readers) for 2002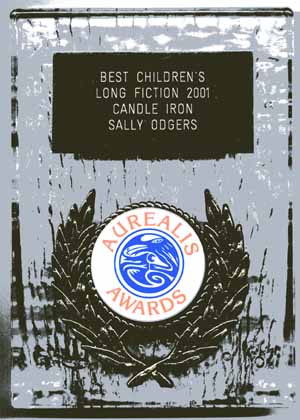 Buy Candle Iron on line! HERE OR HERE or HERE
A quest for that most valuable treasure - the chance to go back to the beginning and make things right!

Allyso Tormblood is nearly a year older than she seems. She'll need that extra year to save her world.
Scholar Ankooria helps to besiege Allyso's home. He entrusts her with the only thing he loves - his spellhound, Tace.
Tollerman of Musson has suffered terribly. He reaches the end of his road high in the Shrouded Mountains.
Leonard Gates has run away from another world. She arrives at Conners' Hall twice, but it isn't the end of her story.
Tegwen Hasselsjo is murdered by invaders. She was only fifteen, but she may have another chance yet.
All five have to face the challenge of their lives or deaths.
CLICK FOR LINKS TO CANDLE IRON CHARACTERS
.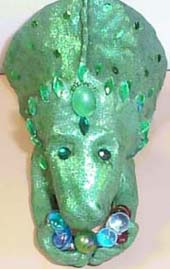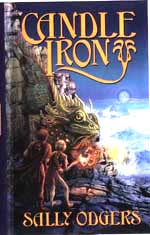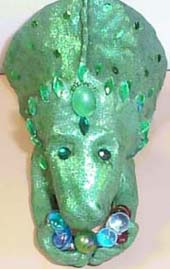 Cover by Carol McLean-Carr
Gemdrake ceramic by Jess Flint.
CANDLE IRON was published by HarperCollins in May, 2001.
Buy Candle Iron on line! HERE OR HERE or HERE
Visit other titles - The Case of the Disappearing Dog
and Knightfall
            Background – "Under the Gumtree" by Sallyo's Backgrounds.